Our goal is to build a network of affiliates to the mining industry and beyond!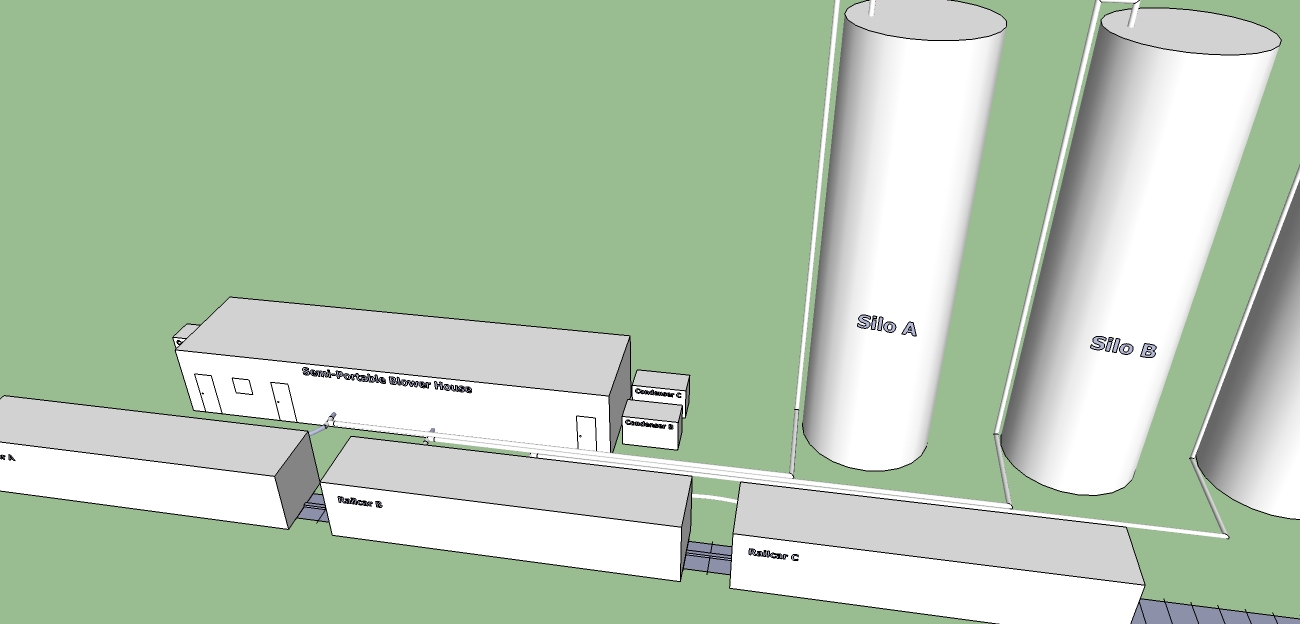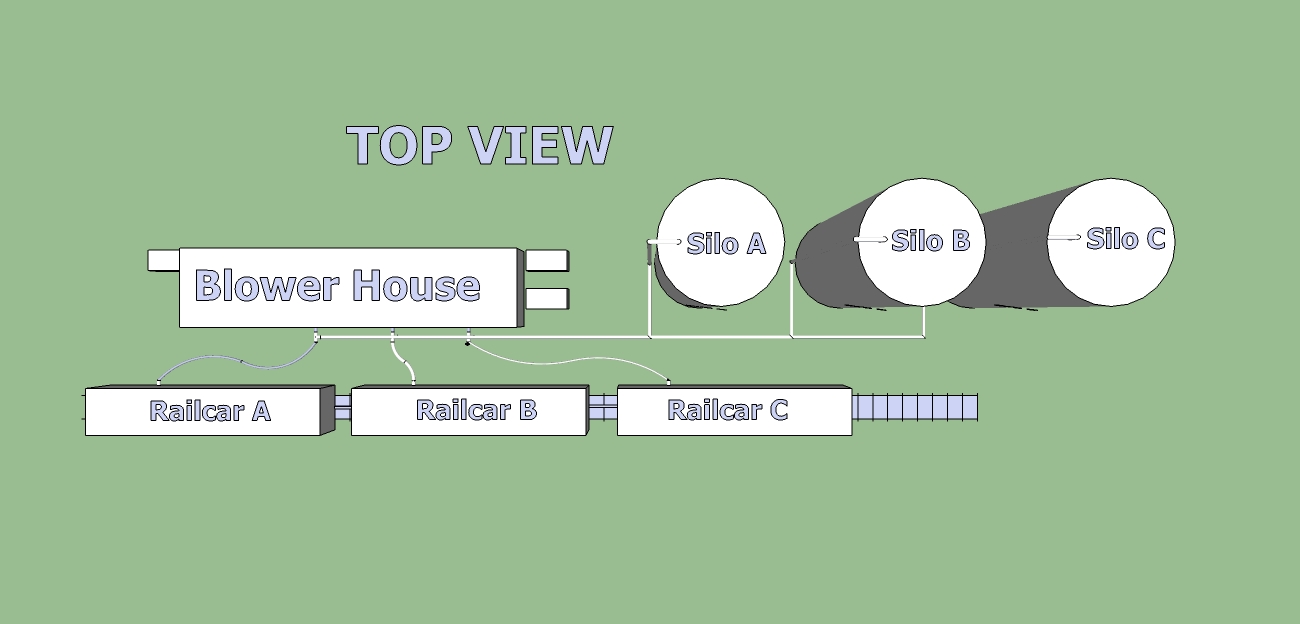 Semi-Portable Pneumatic Blower Unit Overview


This semi-portable railcar/truck/shipyard unloading system is set up to handle heavy flowable dry bulk materials.  The system has dehumidifiers to keep materials absolutely dry during pipeline transit.

This system uses (3) 8" pipelines to transit materials up to 600 ft. away with 125' of lift at a combined rate of 300 tons per hour.  The previous owner said the typical railcar with 100+ tons cargo load would be empty in 30  minutes using 2 of the 3 blower packages simultaneously.

The system can vary depending on location and the number of products being transported.  For example, you could use each blower unit separately to unload 3 different product, or you could use 2 or 3 blowers combined to unload a single product faster.  The system can also be used to pressurize a container or to vacuum out a non-pressurized system.


One benefit of this design is the dehumidifier installed inline.  This assures that atmospheric humidity does not condense to water vapor throughout the transit process.  If moisture is not a concern simply use the blowers without starting the dehumidifier.  The system can be used either way.


This is an overview of how this system was previously used.  There are many custom modifications that can be made.  The blower house, blowers, dehumidifiers, condensers, and all related equipment in the blower house and control room are included.  To contact us for more information you can submit questions below or call us at 517-623-7866.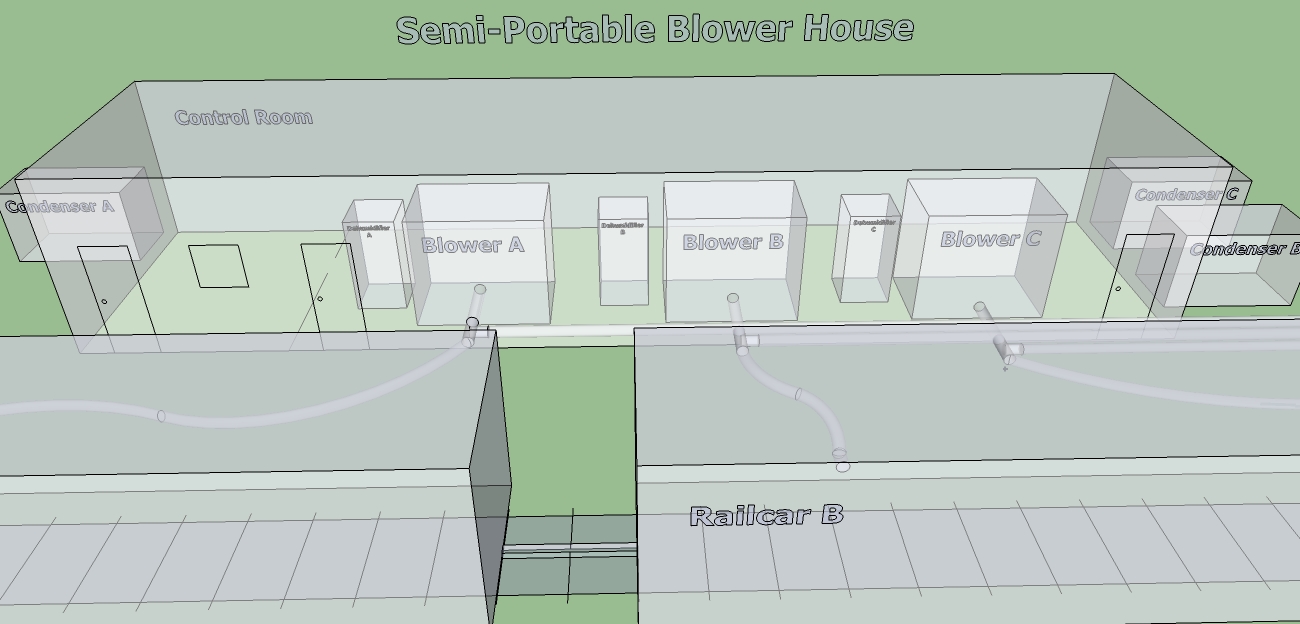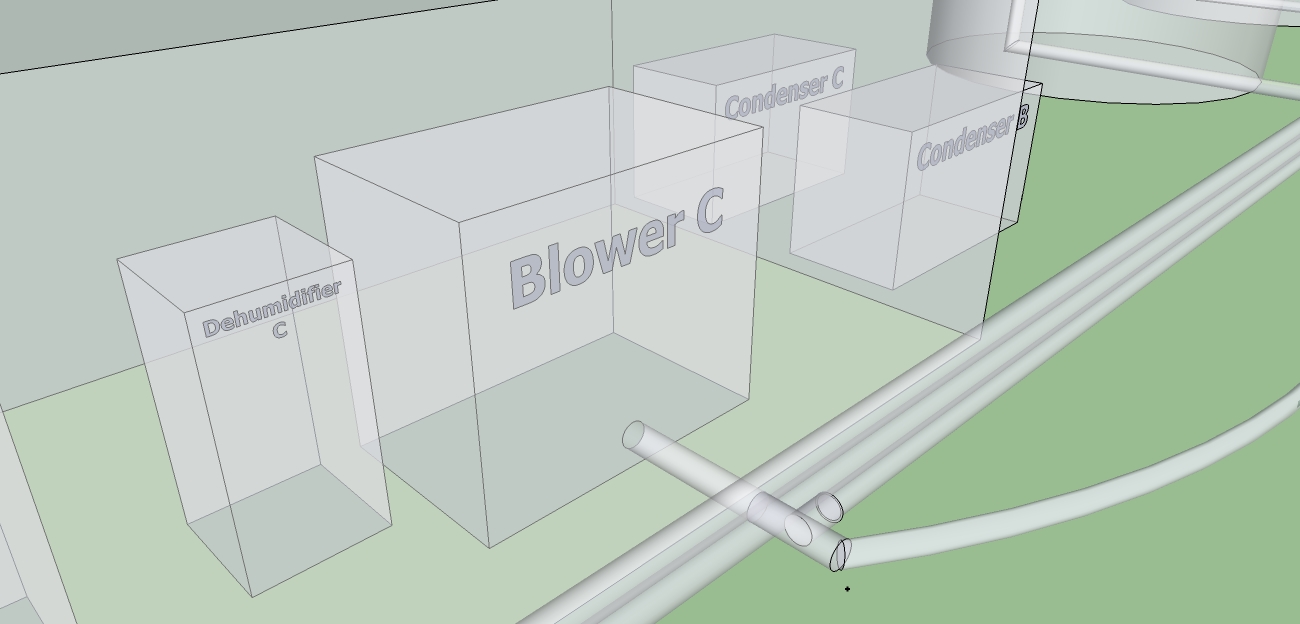 QUESTIONS REGARDING THIS ITEM CAN ALSO BE SUBMITTED HERE. IF YOU WOULD LIKE A RESPONSE PLEASE PROVIDE YOUR CONTACT INFORMATION.

THANK YOU!